Lost Vape makes some seriously cool mods and the Centaurus is no exception. With the DNA250C chip the mod can fire up to 200W, and has features such as replay and boost modes. This is one seriously slick mod! Find out more about the Centaurus at Lost Vape's website
Evolv DNA250C Chip 

Limited Edition Stabwood Available

Dimensions – 91*55*26mm

Battery – Dual 18650

Screen – 0.90 inch color TFT display screen

Body Material – Stainless Steel

Power Range – 1-200W

Temperature Range – 200℉-600℉

Resistance Range – 0.1ohm-3.0ohm

Coil Material Supported – Nickel, Titanium, SS316, KA1. Ni80. Ni90

Colours – Black/Crocodile Stabwood, Gunmetal/Pearl Fish Stabwood, SS/Crocodile Stabwood, Black/Ostrich Tactile Carbon Fiber, Gunmetal/Pearl Fish Tactile Carbon Fiber, SS/Cowhide Tactile Carbon Fiber, Black/Ostrich Chopped Carbon Fiber, Black/Ostrich NZL Abalone Shell, Gunmetal/Pearl Fish NZL Abalone Shell, SS/Cowhide NZL Abalone Shell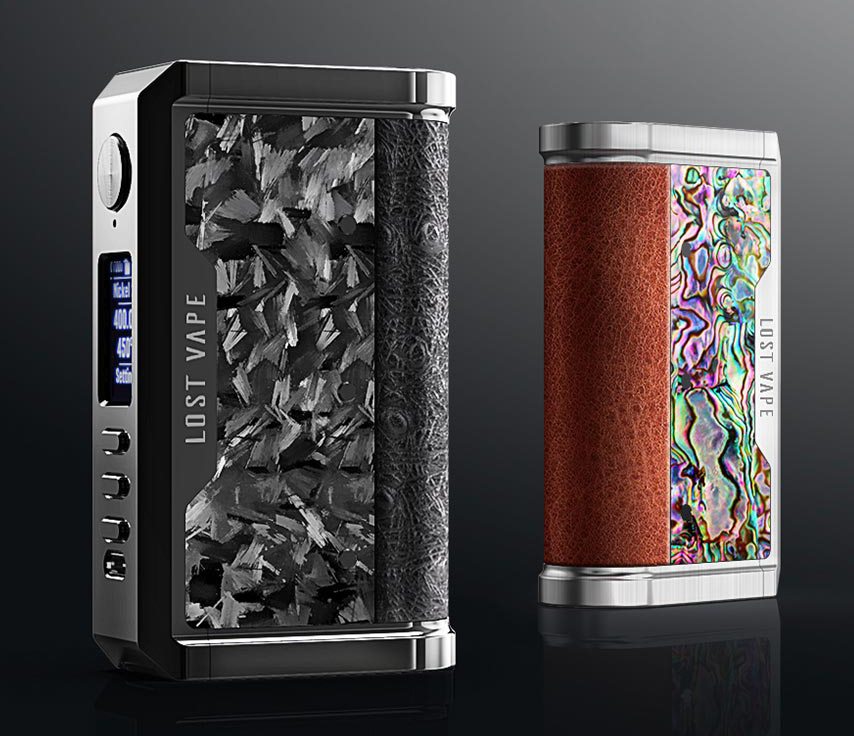 The Centaurus utilises Evolve's popular DNA250C chip and is powered by dual 18650 batteries. The DNA250C chip has powerful features such as Boost and Replay modes, as well as industry leading temperature control functions. With all these great features, the Centaurus is going to be the new "dream" mod for vapers.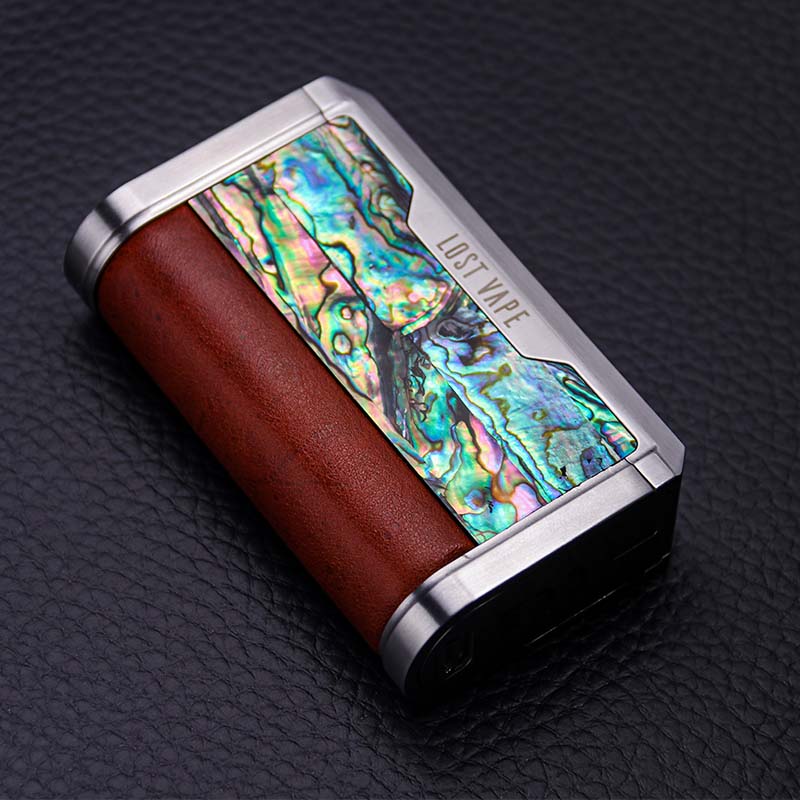 The Centaurus is constructed from stainless steel and finished with leather. There are a range of designs and finishes to choose from including a limited edition stabwood series, and a New Zealand abalone shell finish. 
With so many designs and color combinations there's something here for everyone's tastes. The high quality finishes on these mods will make the Centaurus mod highly desirable among high end vapers. The high quality genuine leather and stainless steel truly look stunning.