In a shocking move on Friday, the Therapeutic Goods Administration announced proposed changes to nicotine importation laws. The TGA are requesting that the Australian Government General enacts a law that prohibits consumers purchasing and importing nicotine vaping liquid. Up until this point if you had a prescription for nicotine you were able to legally import up to a 12 months supply. These changes will effectively make nicotine illegal, unless you have a prescription and buy from a supplier that has a permit to import nicotine. This comes into effect from the 1st of July 2020.
Australian vapers have been given 10 days to purchase nicotine before the new laws come into effect. The process to get a prescription will become even harder, with Drs required to complete a number of forms and seek a permit to prescribe nicotine. Even if you manage to obtain a legal prescription you will only be able to purchase nicotine from a pharmacist or medical supplier with an importation permit. 
Liquid Nicotine by Jamesvilliam via Wikimedia Commons CC-BY-SA-4.0
This is bad news for vapers who have been using liquid nicotine for a number of years. The changes would mean that only those quitting nicotine for good will be given access. This is unacceptable. Retrospectively banning a substance leaves many wondering why they can still purchase cigarettes from every corner store, yet are denied access to a much safer nicotine. delivery method. Nicotine is still seen as the evil additive in cigarettes, despite much research to the contrary. 
The obvious issue with the proposed changes  is that there are no pharmacies or businesses that currently have a permit to supply nicotine, and it is unlikely there will be in time for the 1st of July deadline. Very few Drs have been willing to prescribe nicotine in the past, with the extra steps and red tape now involved it is doubtful that will change. Another proposed change would see consumers having to prove that vaping is the last resort. Patients will be required to try every other "approved" smoking cessation method before a Dr will prescribe nicotine for vaping.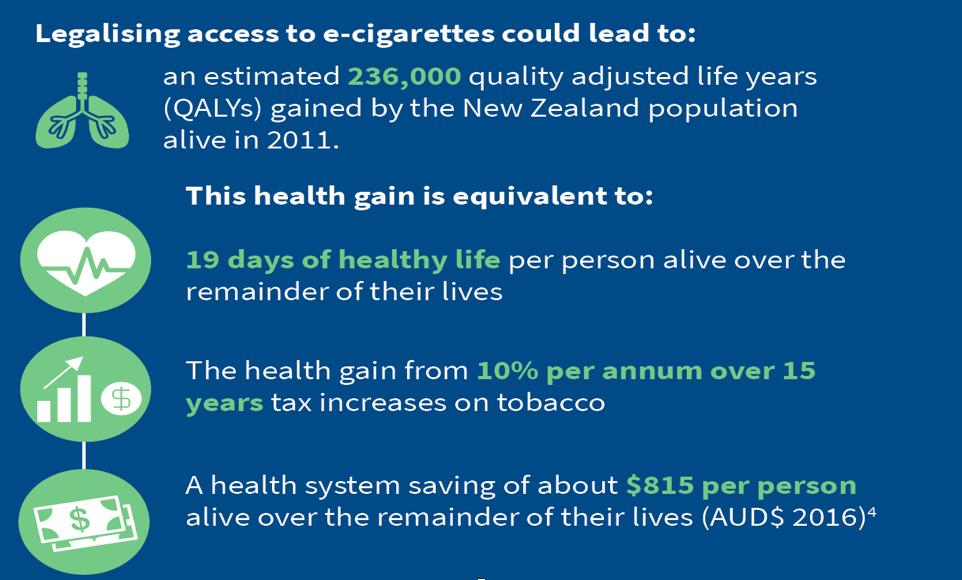 Inforgraphic by Alana Pirrone via University of Melbourne
Will rescheduling nicotine open up access?
In the next eight months the TGA will be considering the rescheduling of nicotine. While this does provide a small glimmer of hope, I question the real reason behind the change. If you've been following the progress of medical cannabis (which also was rescheduled to allow Drs to prescribe) access is still very limited and completely controlled by the TGA. Cannabis business is booming here in Australia, yet the majority of locally grown supply is sold internationally rather than domestically. The government profits from this industry while maintaining control of who is allowed access. 
If nicotine is rescheduled, it's not the magic fix vapers are hoping for. The ban on nicotine importation will be reviewed in twelve months time. This does leave vapers with some hope, but will rescheduling solve the problem of access? Health Minister Greg Hunt has said on many occasions he has no intention of making vaping legal while he is in office. It's interesting how much input Minister Hunt has with the TGA, considering his recent alleged entrance interference with the agency's review process of a self-testing flu kit. 
Nicotine is currently listed in the Poisons Standard as a Schedule 7, except in preparations for human therapeutic use or in tobacco prepared and packed for smoking or in preparations approved for therapeutic use. The proposal currently before the TGA is asking for nicotine "at concentrations of 3.6 per cent or less of nicotine for self-administration with an electronic nicotine delivery system ('personal vaporiser' or 'electronic cigarette') for the purpose of tobacco harm reduction."
3.6% is 36mg maximum strength available which is more than generous even for those that are new to vaping. I fully support this proposal but I am concerned on who will be allowed access and who will be supplying the nicotine. One of the man reasons I chose to vape was the savings. With the government collecting $17 Billion each year from tobacco taxes its hard to believe that the price of nicotine sold in Australia would be much higher than what consumers currently pay from countries like New Zealand. If the ultimate goal is to produce liquid nicotine in Australia then that would be controlled by the TGA and whichever business is given a permit to produce and distribute.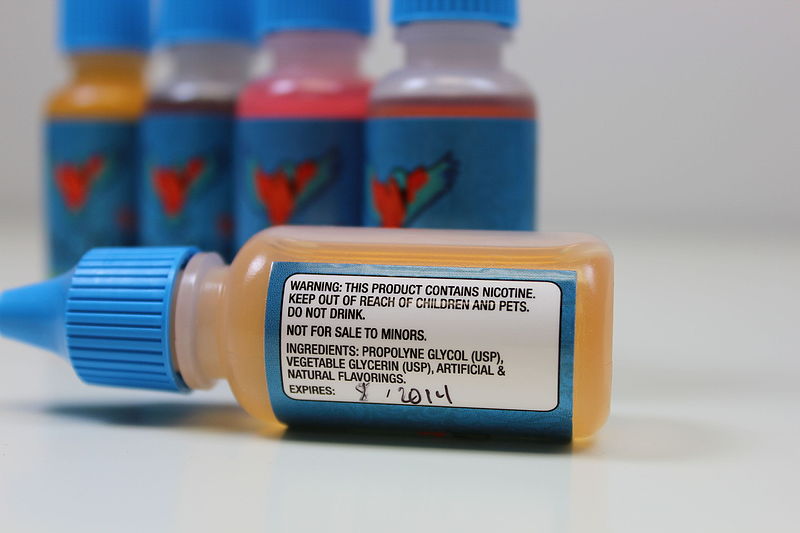 E-Liquid for Vaping by Lyndsay Fox via Flickr (CC BY 2.0)
Australia should be looking to Canada for an example of nicotine regulations that work. Canada has  a 60mg cap on nicotine, which can only be purchased from specialty vape stores. New Zealand has no such laws regarding nicotine and it is sold in vape stores across the country. The UK has vape shops inside hospitals and vaping is fully accepted as a front line smoking cessation method. Vape stores are allowed to sell nicotine liquids as well as offer specialist advice to consumers. 
State laws here in Victoria prevent shops from displaying products or suggesting products to customers. The unavailability of nicotine and the way vaping is treated as something that should be kept underground, it's easy to see why there are so many barriers to entry for smokers hoping to switch to vaping. There is no doubt that more readily available access would improve health outcomes for many Austrlians thereby also lightening the load on the health system. 
While Minister Hunt continues to deny the evidence that vaping is 95% safer than smoking thousands of Australians continue to die from preventable smoking related diseases. The claim that there is not enough research is false. Nicotine has been around for a very long time, and more recent studies have shown it could play a big part in treating conditions such as Parkinson's Disease. It's time to put the pressure on Minister Hunt and the TGA to accept what other western countries are embracing, Vaping saves lives.
There is still time to prevent these changes. The Governor General of Australia has the power to say no. You can be writing to Minister Hunt and the Governor General. It's also important to keep reminding your local MP and state senators that this is an important issue. Legalise Vaping Australia has a handy form where you can input your post code and it will list your local MP and senators. It also states what their stance on vaping is if any. You can find the page here. There is also a form that can send a letter on your behalf to your local MP. 
Thanks for reading, if you liked this blog post please share! 👇